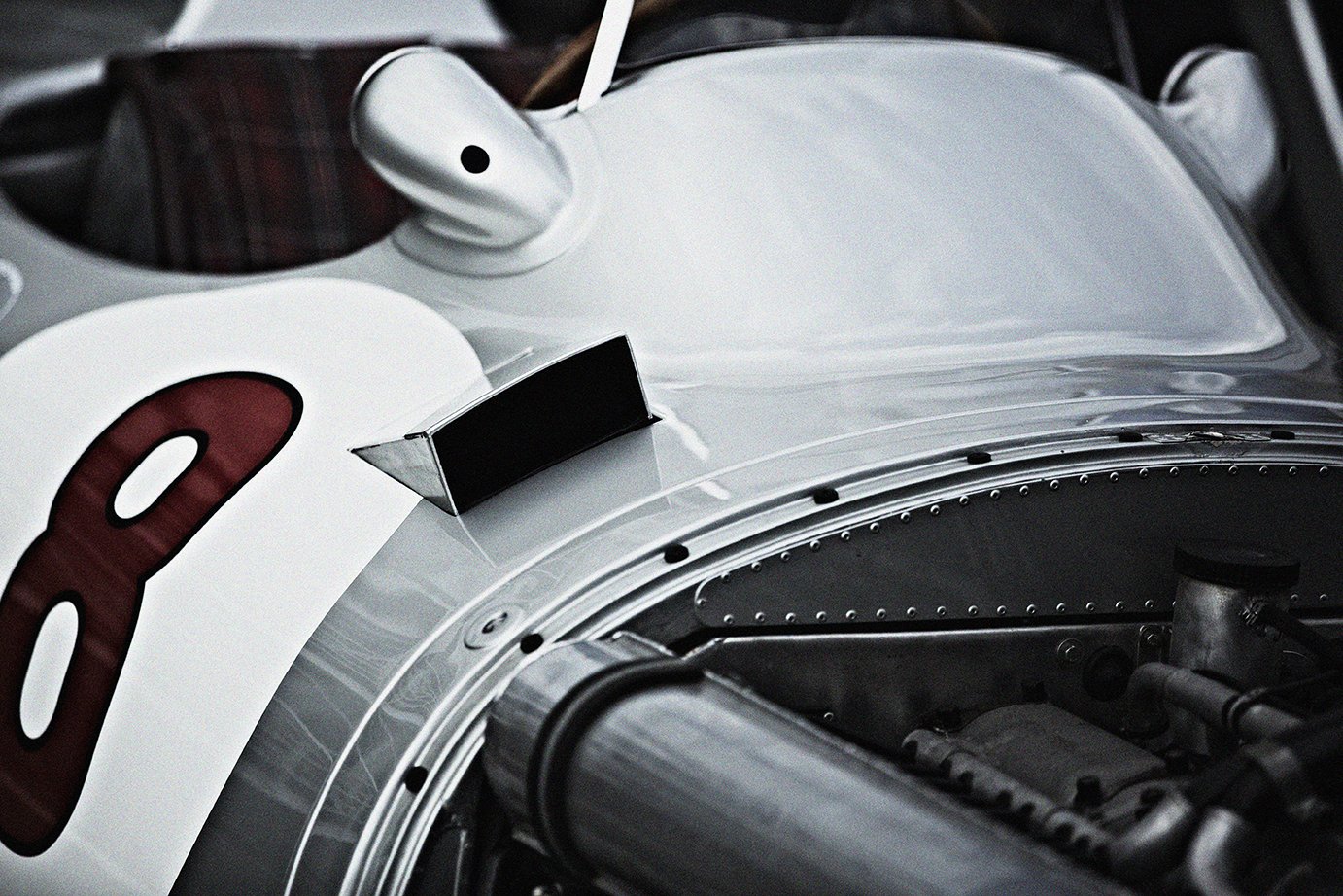 We were enormously lucky to grab a few shots of the Mercedes-Benz W196 at Silverstone this week – it had been driven by Stirling Moss and Lewis Hamilton the day before for a BBC TV trailer and an eager crowd quickly gathered when it was rolled out of its garage.
The Mercedes-Benz W196 Monoposto was a Formula One racing car produced by Mercedes-Benz for the 1954 and 1955 F1 seasons. The successor to the W194, in the hands of Juan Manuel Fangio and Stirling Moss it won 9 of 12 races entered and captured the only two world championships in which it competed.
The legendary 3-litre 300 SLR (Sports Leicht-Rennen, eng: Sports Light-Racing) was derived from the W196 for the 1955 World Sportscar Championship season. Its crash at Le Mans that year ended not only its own short-lived domination on the WSC circuit but spelled the end also for the W196, as Mercedes-Benz pulled out of competitive racing in 1955 and did not return for another three decades.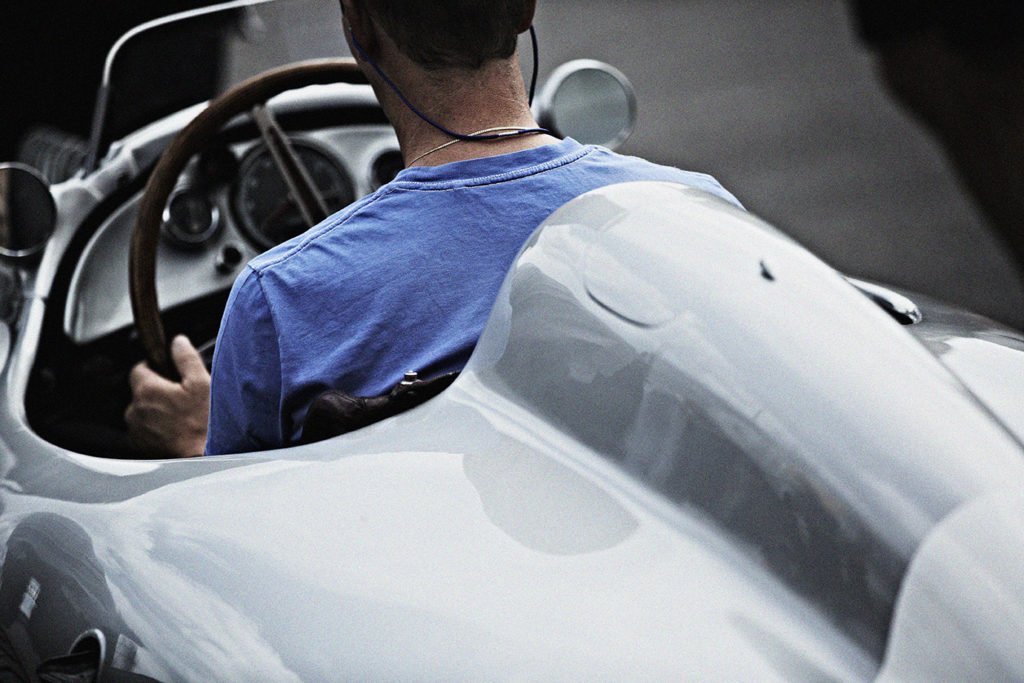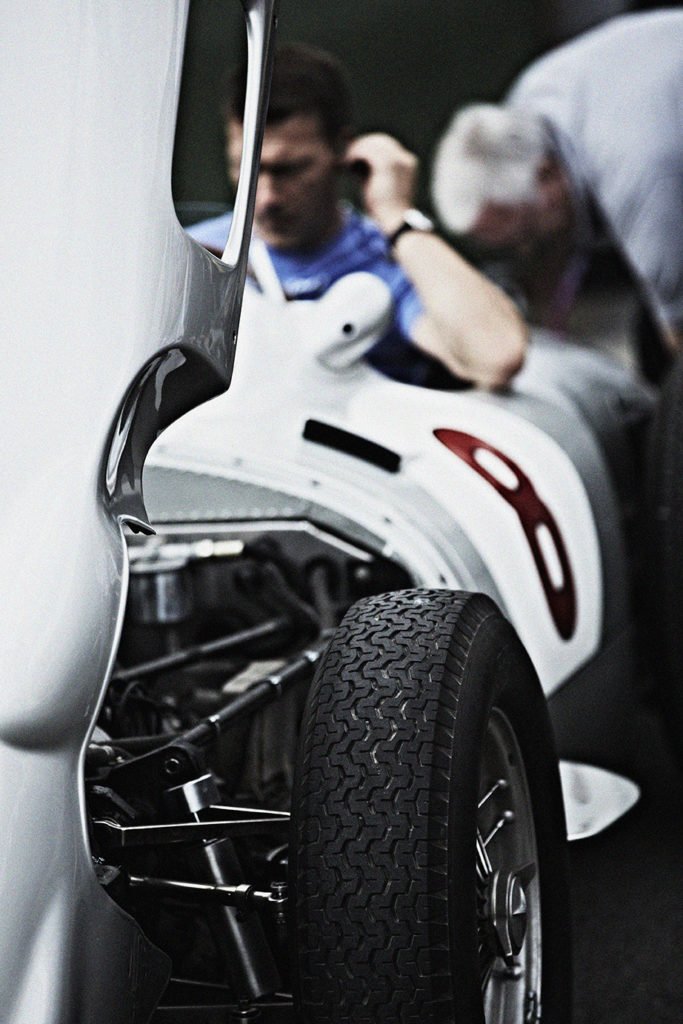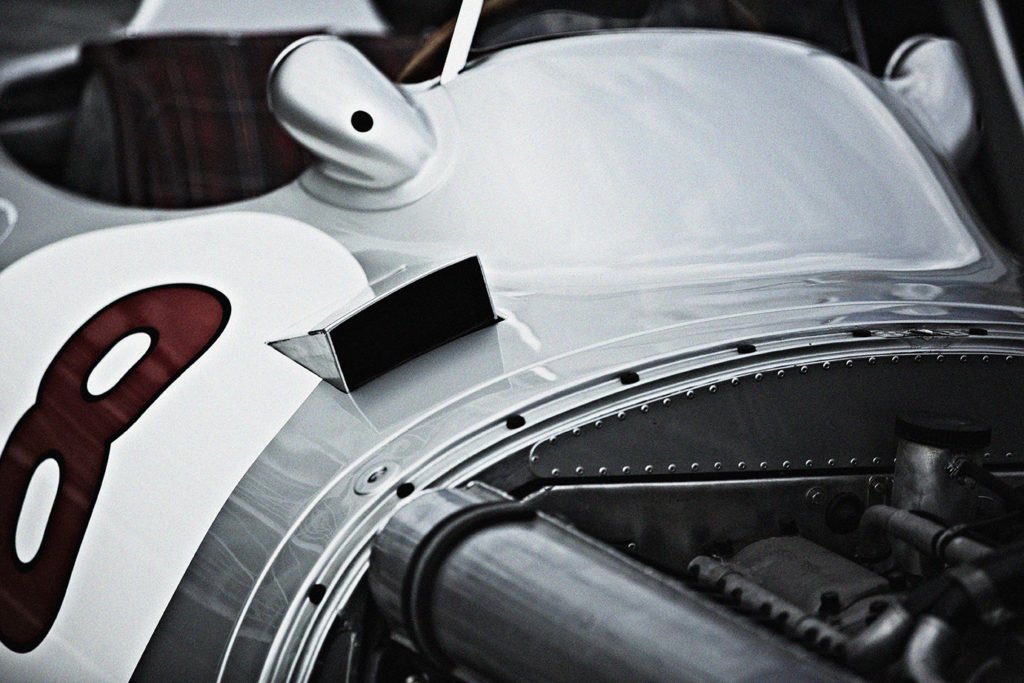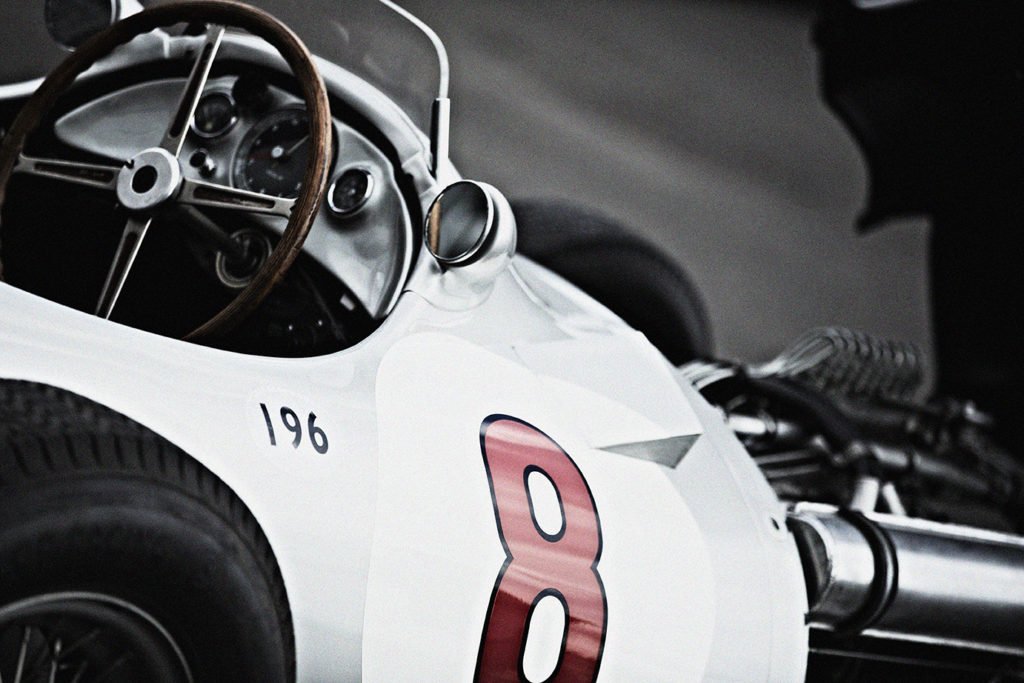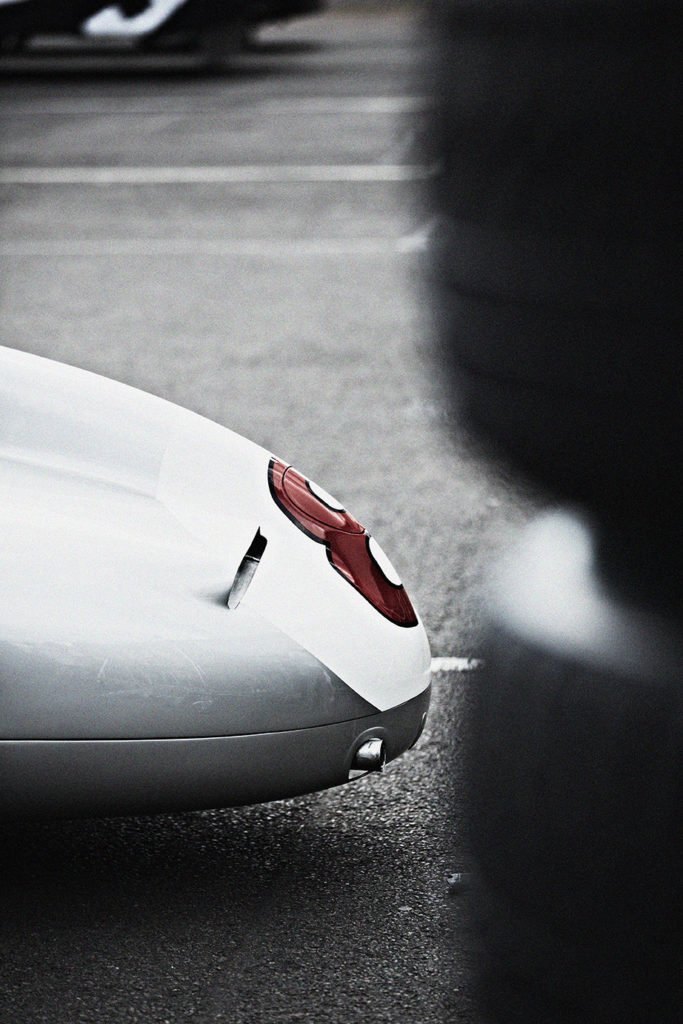 See the interview with Lewis Hamilton & Stirling Moss here 
---
---