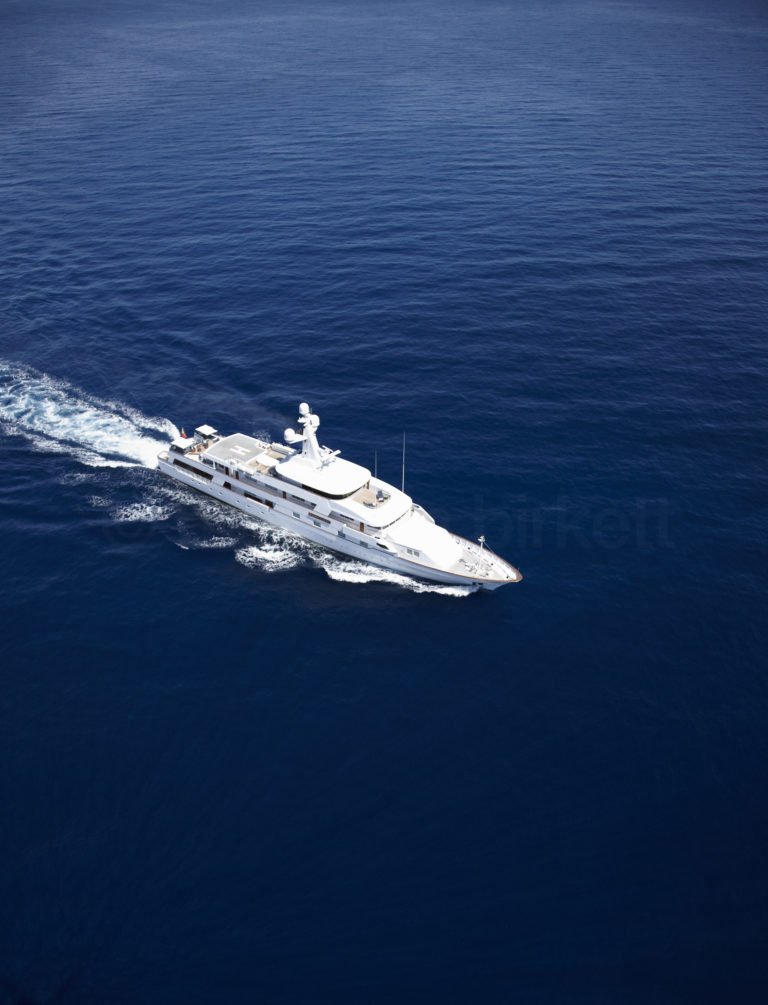 Blue skies and brilliant sunshine greeted us on arrival in Palma to shoot the beautiful M/Y White Cloud – with stunning interiors and a brilliant crew, the trip went really well.
Another fabulous yacht from the Y.CO portfolio, she has all the graceful curves expected of a superyacht, with the added benefit of a rather smart heli superbly flown by Wayne who didn't seem the least bit fazed when asked to fly sideways to track the tenders shot – even at 20ft above sea level!
We woke early on the last day to find the sea as calm as a proverbial millpond – perfect blue skies and a new 14mm Canon wide angle lens to play with gave us the ideal conditions for exterior shots, also giving us the opportunity to shoot a few running shots of the toys from sea level too, giving Blayne the opportunity to show off his boat handling skills!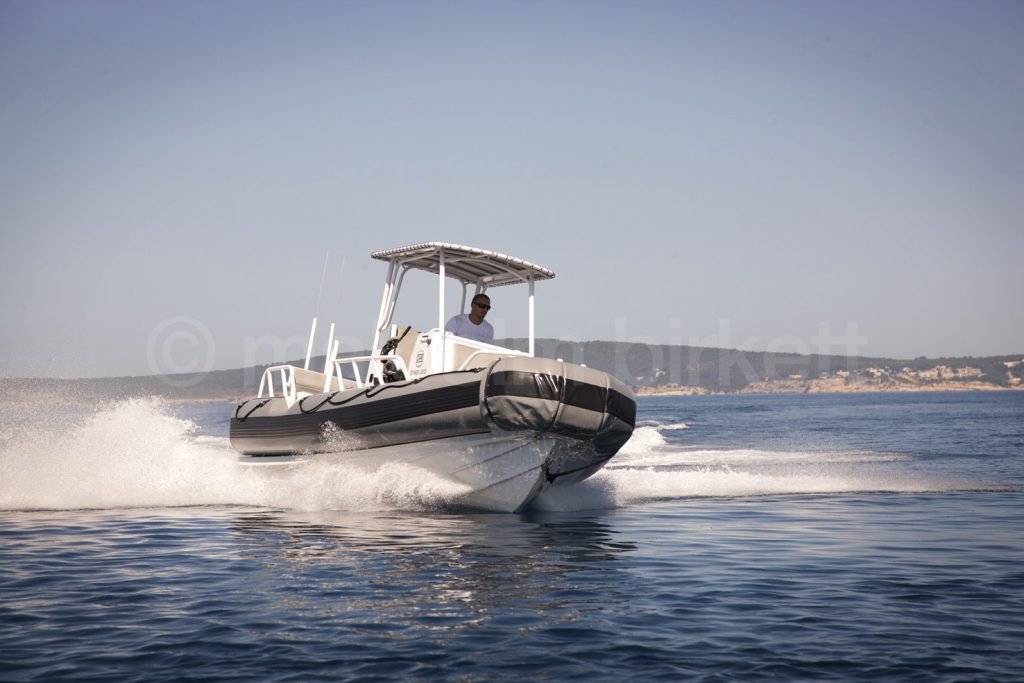 Even a last minute request to the crew from yours truly, to set up a beach picnic went without as much as a raised eyebrow! Tenders dispatched to the beach complete with table & chairs and fab looking food lovingly prepared by the yacht's chefs. What we didn't realise until the shot was set up, was that the particular stretch of beach I'd chosen was a nudist beach! Fortunately, the beach was clear of sunbathers by the time we shot although a few nude joggers gave us a fright!
Huge thanks to Lachlan, Clare and the White Cloud crew for being brilliant, and to Callum & Charlie from Y.CO, Monaco.
Oh yeah – and Ryanair you might be cheap and nasty but your customer service is shite.
(had to be said)
Malcolm
---
---