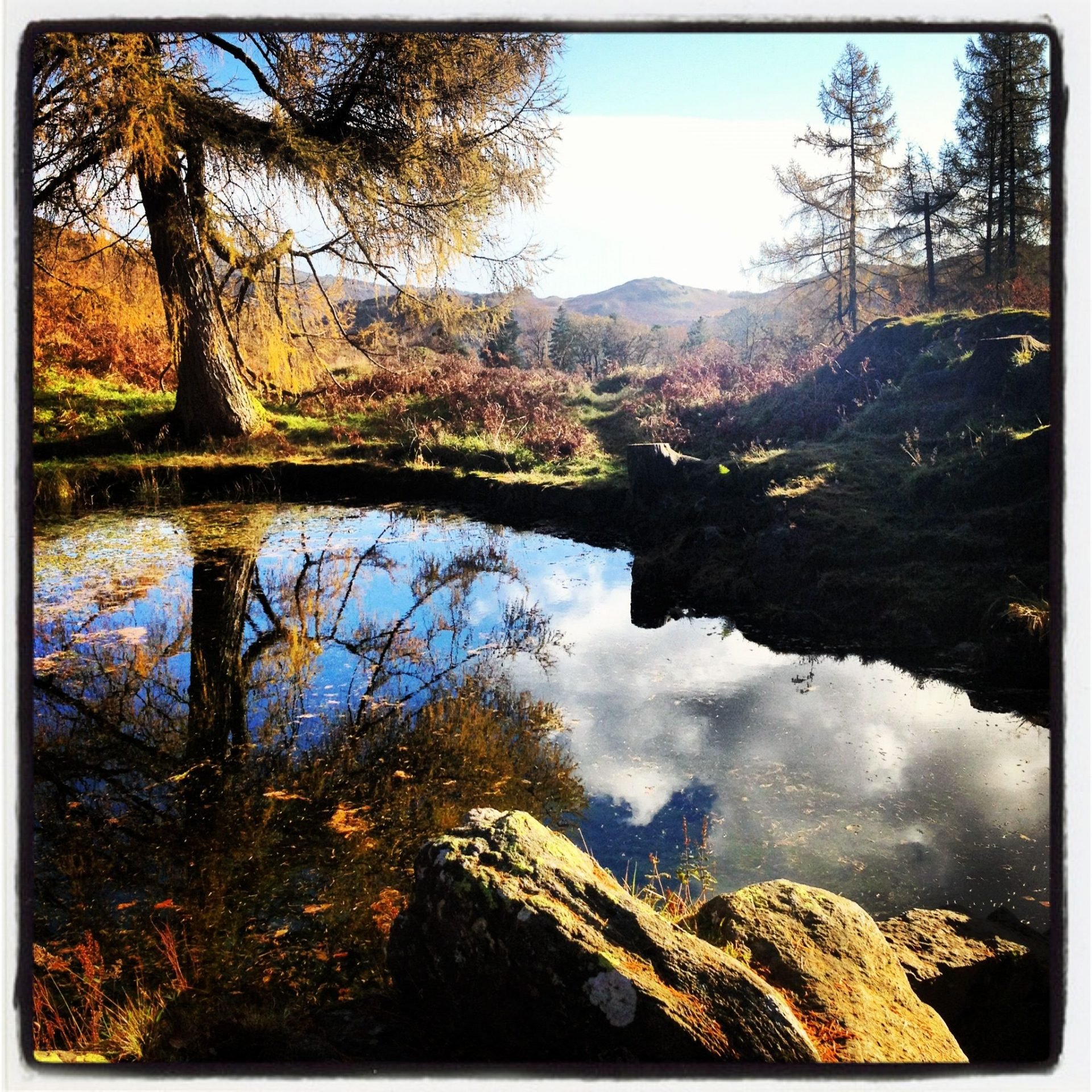 The founders of Instagram were approached by Facebook in early 2012 regarding an offer to buy the then newly created company.  The price offered?  $1 billion.  It took a while, but in September 2012, just before Facebook went public, the sale was finalised at  $750 million. Instagram's founders and its few employees couldn't be happier about this deal, but did they realise that it was about to become a privacy fiasco for the thousands of people who had photos posted to the site?  Shortly after the acquisition, a new policy was put into place that says Facebook has the right to sell any or all of the 5 billion-plus photos that were posted on Instagram's site.
Just 3 months after Instagram's purchase by Facebook, on January 16, 2013, a new policy regarding photos was put in place.  Starting on that date, Facebook has the right to sell any photo that was posted on Instagram without paying, or even notifying, the users who posted those photos.  If you read the updated policy and deleted your Instagram account before January 16th, this was the only way you could have stopped the sale of your photos.  However, if you didn't read the update and your account with Instagram was still active as of that date, you are in danger of your photos being sold.  Instagram users certainly weren't happy about this detail.

What all this means is that if you use Instagram to post photos and did not delete your account before January 16, 2012, you could be facing a huge privacy concern.  Any photos that you posted on Instagram after the effective policy date can be sold to any advertiser and used in any way.  You could be on your way to work or school one morning and see a photo of you and your friends partying at a local bar up on a billboard advertising that bar.  Or maybe the billboard is for a beach resort that you visited and the photo is of you lying on the beach in a very skimpy bikini.  Another possibility is that you could be skimming through a magazine in your dentist's waiting room and see a print ad featuring you and your friends standing in front of the newest casino.  Would you be shocked at any of this?  Would you be even more shocked to know that everyone involved with creating this ad, except you, will be making money off of your images?  Does this sound like a good deal?
The EFF (Electronic Frontier Foundation) has taken notice of this new policy.  "It's asking people to agree to unspecified future commercial use of their photos.  That makes it challenging for someone to give informed consent to that deal."  That was a statement issued by Kurt Opsahl, Senior Staff Attorney for the EFF.
Since it is unspecified what types of photos can be sold and used, the policy leaves an endless amount of possibilities.  Any type of business, hotel chains, cruise lines, airlines, bars, restaurants, etc., can purchase your Instagram photos from Facebook without asking you for consent.  Your photos can be used in brochures, television commercials, print and Internet ads…any kind of advertisement that the purchaser sees fit.  And because there is no limit on the types of photos used, your kids can be in danger.  One day, you may see a billboard of your kids running around on a beach used to advertise the kid-friendly resort you visited last summer. And remember that if you've checked the 'Add to Photo Map' option, Instagram conveniently knows exactly where (and when) they were taken
If you want to avoid all this but didn't delete your Instagram account before January 16, 2013, you can still delete your account to regain some control over your privacy.  However, keep in mind that any pictures you posted to Instagram after January 16th up to the date your account was deleted can still be sold since there is no language in the new policy that protects those photos.
Two new phrases that were added to Facebook's Terms of Service regarding any photos posted to Facebook and Instagram should be carefully considered.  One states that "Facebook has transferable and sub-licensable rights" and the other says, "a business or other entity may pay us to display your photos in connection with paid or sponsored content or promotions, without any compensation to you."   These are the phrases that give Facebook the right to license any of the photos that you post to either site and they show why it's so important to fully read and understand all Terms of Service agreements and Privacy Policies.  You must also take the time to read and understand any updates to the policies.
Another thing to be aware of is that along with giving Facebook the right to sell your Instagram photos, the policy also protects them from liability.  On this, the policy states, "Instagram will not be liable for any use or disclosure of any content you provide.  You acknowledge that we may not always identify paid services, sponsored content, or commercial communication as such."  So, basically, you will not be able to sue Facebook or Instagram if your photos happen to show up in an ad that you don't approve of.  Neither are they responsible for the claims of 3rd parties or owners of intellectual property eg. fine art, product design & architecture. I recently had to negotiate a property release on behalf of a client where the property (a private house) was featured in the background of an ad. A four figure fee with restrictions on how, where and when those images could be used, but with Instagram it seems that such things don't exist.  Isn't that an interesting turn of events?

There is nothing in the policy that states that Facebook will certainly sell your Instagram photos, and the language could be put in the policy on the off chance that one of your photos IS used in ads.  Well, that's what some people think.  I don't.  Ever since going public, Facebook has been discovering new ways of making money from their users.  One of the ways is "Sponsored Stories" which allows Facebook to sell your "Likes" and comments to those companies so they can be used in ads targeting your friends.  This, too, is done without paying the user for their input.  Lately, a new feature, Promote and Share, has been added.  For a $7 fee, users can "promote and share" noteworthy posts made by their friends so the promoted posts can be sent to the top of the newsfeed (Promote and Share: Facebook's Latest Money-Maker).
At this point in time, Facebook and Instagram have made no comment as to their new policy.  The EFF's Mr. Opsahl says, "Hopefully, at some point, we'll get greater clarity from Facebook and Instagram."  Yeah, maybe that will happen.


Now it's time for you to decide what action, if any, you will take because of this information.  Are you going to delete your Instagram account, or are you going to continue to post your photos and hope that one of these days, you won't see yourself in a national print ad or billboard?  (I'll gloss over the technical details about resolution and image quality although at 86x86cm @ 72dpi it is just about do-able)
I have to admit that I like Facebook and the whole social sharing thing, however I am suspicious of the company and its intentions. If you use Instagram, I hope that you will think before you post any more photos.  Are you holding up a bottle of beer with the name clearly visible?  Are you standing in front of a hotel with the name prominently displayed?  Is the photo something that you may be embarrassed to have your parents or boss see as they drive along a highway?  If the answer to any of these is "Yes", then you should re-think posting or you could end up a "celebrity".  Also, remember that a photo that could be innocent in your eyes may not be so innocent in someone else's eyes.
I'd expect to see some kind of paid advertising anytime soon with Instagram too – Facebook's shareholders will certainly want to see a return on their investment and it's interesting to watch how the sands have shifted at Facebook itself as it has started to cash in on the huge reach it has to consumers. Our likes, friends and the brands we follow all contribute to a customer profile which, from a marketeer's perspective, is a gold mine. Social marketing can be customer specific now – if I want to promote a luxury brand of dog food to 25 year old women, Facebook will promote it to lovers of dogs in specifically that bracket which saves time on generic advertising, and invite that demographic to share my brand to their friends and family too. How Instagram will incorporate advertising remains to be seen, (if you follow a few brands on Instagram, it may already feel like ads populate your feed) but it will happen, and with 41% of Facebook users accessing the site via smartphones (up from 0% from just over a year ago) it's easy to see how Instagram users fit into the whole strategy.
So given the huge rise in advertising revenues and the even bigger forecasts, why the need to change the rules and own Instagram images?
Cynical? Moi…?!
extracts by kind courtesy of http://www.privateproxysoftware.com
---
---