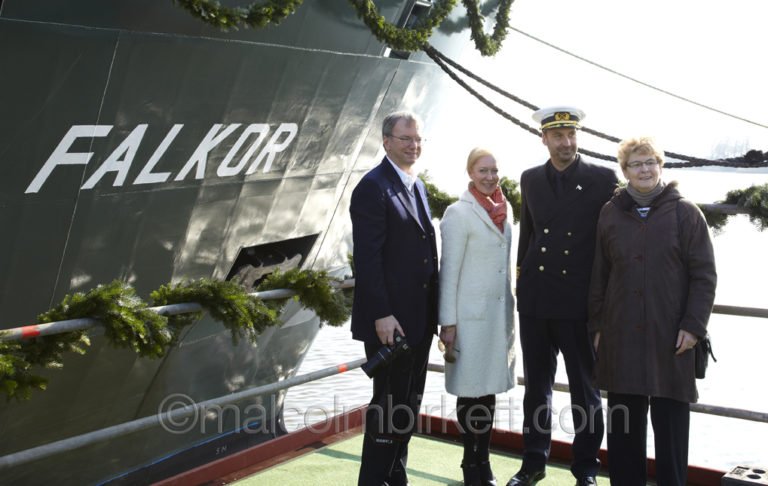 A quick trip to Hamburg this week to shoot Schmidt Ocean Institute's refurbished research ship, Falkor.
Bristling with technological wizardry (including the coolest sonar system and deep sea sub I've ever seen!) the ship was renamed at the Peters Schiffbau shipyard in Wewelsfleth, makers of the fabulous Al Mirqab.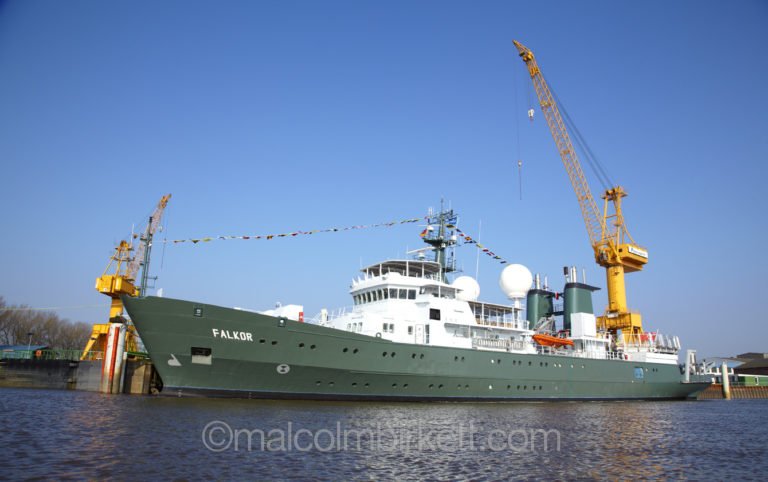 Eric Schmidt, ex CEO of Google, and his wife, Wendy, came to the ceremony and met the team that worked for over 3 years on the project, and the crew of Falkor. She's a beautiful ship – really well designed by the YCO team and destined to unravel secrets of the deep oceans via the work of her crew including scientists, physicists, and generally rather clever chaps.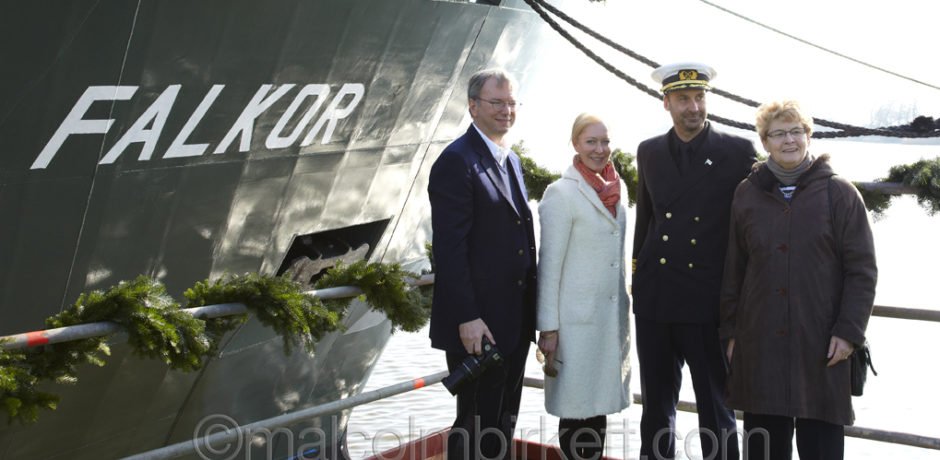 Have a look at the Schmidt Ocean Institute site to see what's been happening – great shots by Heidi Elaine, the SOI crew photographer.
Good luck guys and bon voyage – thanks to the YCO team for their help with the shoot.
---
---